Spring is calling! Let the vibrant colours of blooming flowers and rich foliage engulf you in a picturesque landscape. Join the adventure on a train ride through a 10 x 10 grid map, where treasures are hidden, waiting to be discovered. For the more adventurous spirits, we have some challenges ready!
Round up your friends and immerse yourselves in the enchanting sounds of singing birds and the sweet fragrance of spring. Are you up for the challenge of finding the ultimate prize?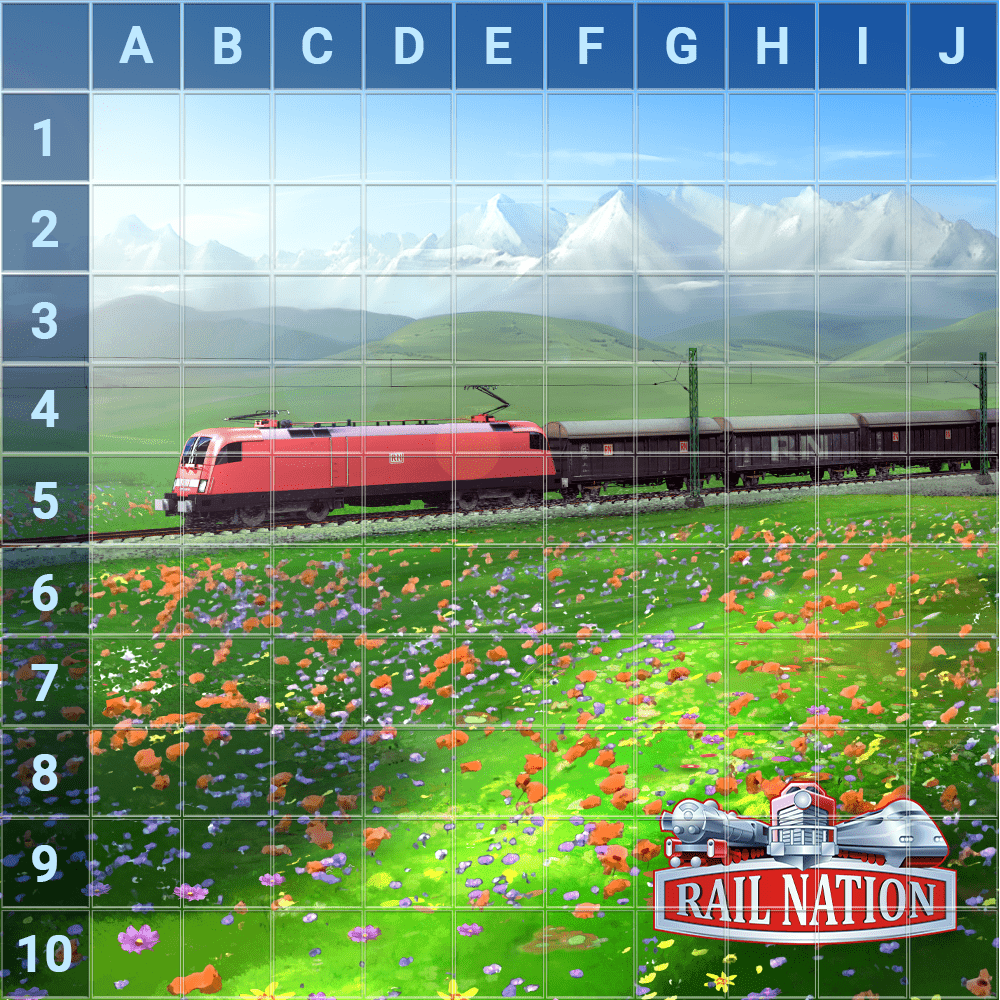 Event details
Start date and time: 6 April, 14:00 CEST.
End date and time: 10 April, 23:59 CEST.
Task: Each player can select only one tile and post it in the event channel on Discord: #spring-event
For example, A1, or H4 etc.
Winners: All rewards, except the Treasure Chest, can be won as many times as players guessed the corresponding tile. The Treasure Chest can only be won once (the first player who submitted the correct tile).
---
Hidden rewards:
– 10 x 20 Instant dispatch vouchers
– 5 x 300 Gold
– 5 x 10 Lottery Tickets
– 5 x 3 Cheaper Building Voucher
– 3 x 7 days Plus Account
– 1 x Treasure Chest of 1200 Gold
---
Hidden dares:
If you select a tile with a dare, you must complete the dare in order to redeem your reward.
– 3 tiles x Dress your avatar as spring like as possible and post a screenshot in the event channel. (If completed, win 5x Lottery Tickets)
– 3 tiles x Write a message in the event channel saying why you enjoy the spring season. (If completed, win 5x Lottery Tickets)
– 3 tiles x Take a photo of a blossom tree / blue sky / green grass / flowers and have a small note Rail Nation related in the picture. Post it in the event channel. (If completed, win 5x Lottery Tickets)
The winners will be announced within 7 days after the went ended and rewards will be sent to the winners via Discord Direct Message.
Happy hunting!
Your Rail Nation team